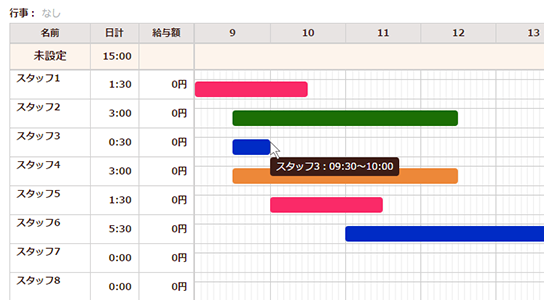 Easy shift creation with just a mouse
Just drag the mouse like handwriting. You can easily register break times and work patterns, improving work efficiency.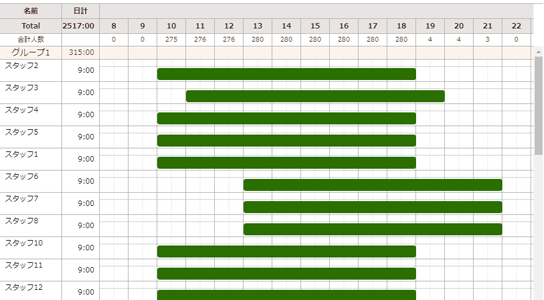 Fast display even with many staff
From June 2021, improved to display quickly even if there are many staff. You can create shifts without stress.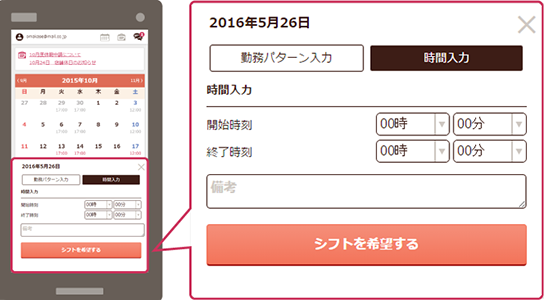 24 hours anywhere shift request
If you have a smartphone or computer, you will be able to apply for and check shifts anytime, anywhere.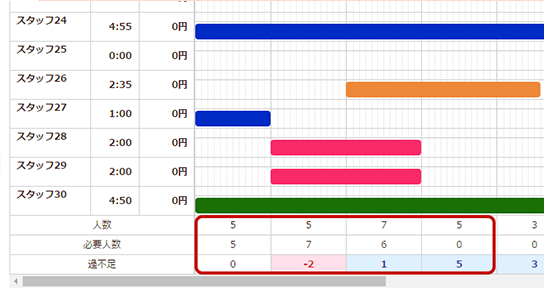 Check the required number of people per hour
Automatically totals the number of staff members for each hour. By setting the required number of people, you can check the excess or deficiency at a glance.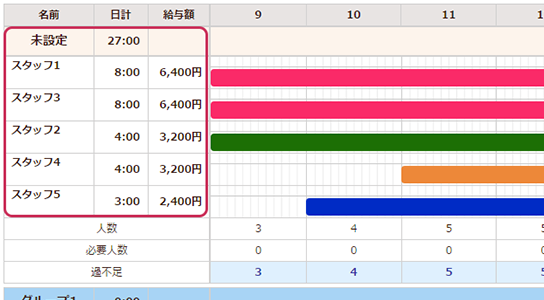 Aggregate working hours for each staff member
You can aggregate and display the working hours of each staff on all screens for creation and confirmation. It can be used to manage staff labor costs.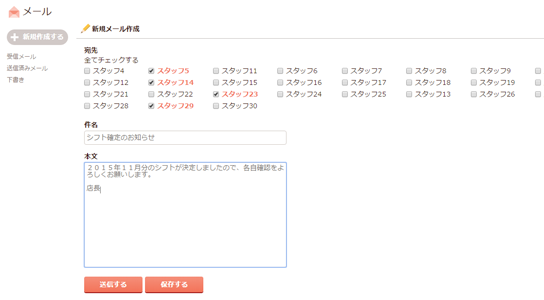 Mass communication with message feature
You can easily send messages to staff such as shift changes, sudden shift recruitment, business contact, etc.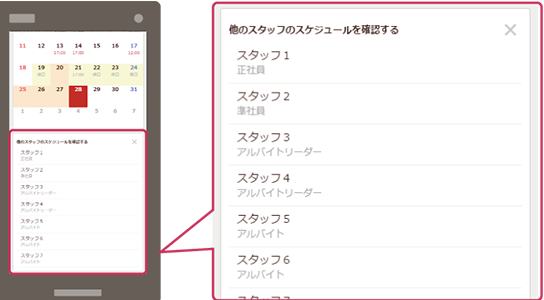 Check shifts of other staff
Staff can always check the attendance status of other staff as well as themselves.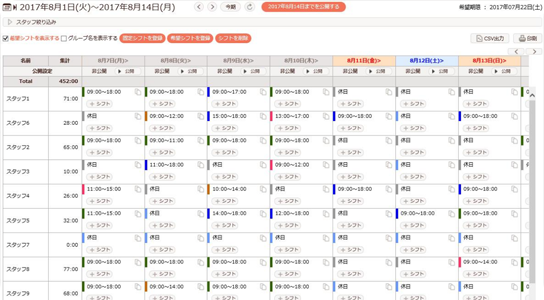 Create and manage by specifying the period
You can select the creation cycle from 1 month, 1 to 4 weeks, and 1 to 50 days. You can register requested shifts and fixed shifts in a batch operation during the specified period, so you can shorten the creation time.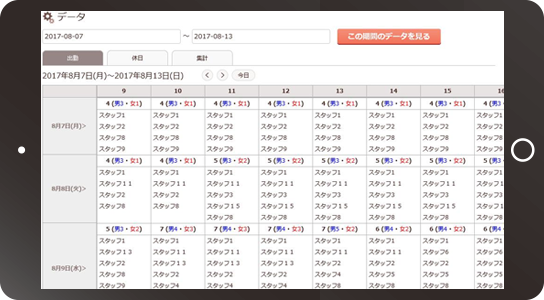 List of attendance/holiday staff
You can display and check the staff in a list for each day. In addition, the staff at work can display and check for each hour.